"I Don't Want to Create!" I just do not want to crochet another bath puff, knit another cloth, sew another skirt, create another card, design another bracelet, etc. Have you ever felt that way? You have?  Then stop creating! Wait… it is not so easy to stop creating when that is your business. When you own a craft business, then creating is what you do, even when you don't feel like it….
I can hear you saying, "But Loretta, I purposely created a business around what I enjoy doing". Is it possible to fall out of love with your craft? When you have created the same item 200 times in 4 days, are you still excited?
I will leave you to answer that question for yourself. My answer is… "No, I am not excited to crochet the exact same item 200+ times in 4 days." However, I do it because this is my business and my business revolves around me creating. For wholesale orders, I crochet 100s of organic cotton face scrubbies in just days.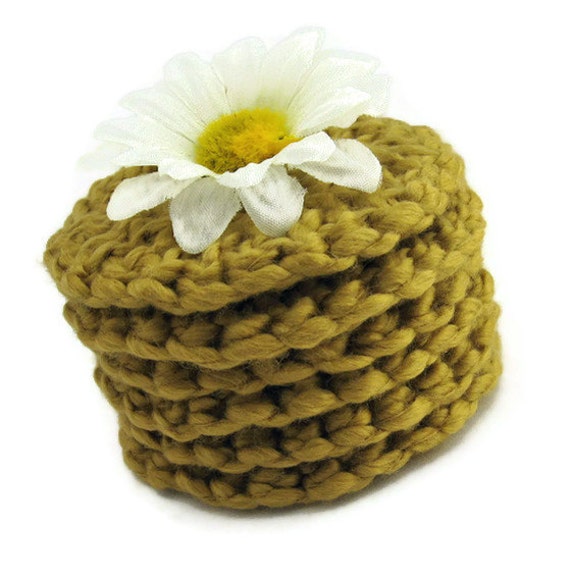 I still enjoy my business! I meet great people, crochet and enjoy organic and eco-friendly yarn. But, I have experienced that "craft overload" feeling when I wasn't having fun anymore.
What do I do?
Stop and reevaluate  I ask myself questions like do I need to schedule time so that I do less made to order projects and maintain more stock -or- should I continue to offer wholesale.  Take time to find out what your goals are and the best way to achieve them.
Diversify  Are there other items that you enjoy creating that would break up the monotony of creating the same item or utilizing the same techniques?  I did that with these burlap flower pouches.  I just wanted to do something different. 
Learn Something New  Yes, take time away from what you do all the time and learn a new technique or a craft.  I get books from the library or my new favorite pastime is to browse Craftsy (my affiliate link) for new things to learn.  I'm taking the Design Your Own Monster Class  this month.  This is for fun!  When is the last time you created just for fun?
Now, I don't want to be the "Jane of all trades and master of none".  I blogged about that in 2012.  However, sometimes, I just want to create just for me or as gift for someone else… not for the business.  So when I come back to crafting for the business, I'm refreshed.  It works for me.  What about you… Do you ever experience craft overload? Share your story in the comments below.
As for my amigurumi monsters that I'm creating… follow me on Instagram, Facebook or Twitter to see my progress.  I'll post my creations…even if they are ugly.
Open & Honest> Please note that some of the links on my site are affiliate links which means if you click on the link & purchase something, you will NOT pay extra, but I will receive a small percentage of the sale. I provide these links as resources, items that I use; items that I trust.